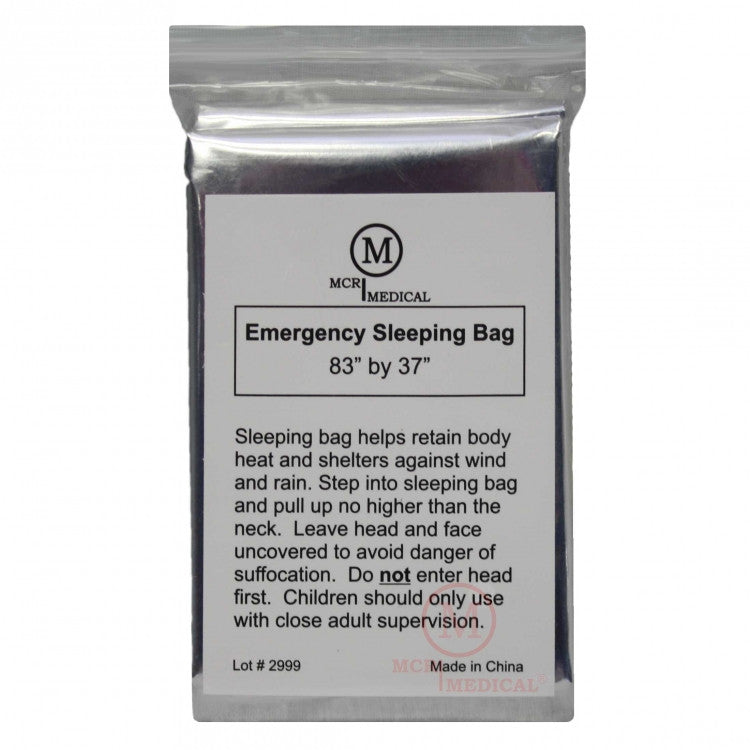 Emergency Sleeping Bag
The full body design allows for maximum retention of body heat. Weighing a mere 3 ounces, its convenient folded size (5.5" x 3.5") fits well in a hiking backpack, first aid kit, car glove box or 72-hour kit.
Most notably utilized to help prevent hypothermia, there are many other reasons to carry this handy item. Among its many benefits, you can use it inside or over a sleeping bag to add thermal performance. A great lightweight moisture barrier, the bag is practical as a waterproof windbreaker as well as an emergency signaling device.
Size: 83"x37"
Weight: 0.25 pounds
Color: Silver
Brand: MCR Medical